December 20, 2019
Top 8 Common Causes of Water Leaks
You trust your plumbing system to function without problems or leaks. Unfortunately, leaking pipes are all too common. Here's why and what you need to know when any of these common issues ends up causing a leak in your Mid-Atlantic-area home.
1. Poor Construction or Installation Techniques
Failure to compact the soil on your property before home construction began could lead to soil settling and foundation movement. This can cause pipes to crack or break, resulting in leaks that can worsen over time. Similarly, improper installation of major plumbing systems (like water heaters), as well as plumbing fixtures (like faucets), can mean loose, leaky connections.
Tip: Only hire licensed plumbers to install any plumbing systems or appliances in your home.
2. Frozen Pipes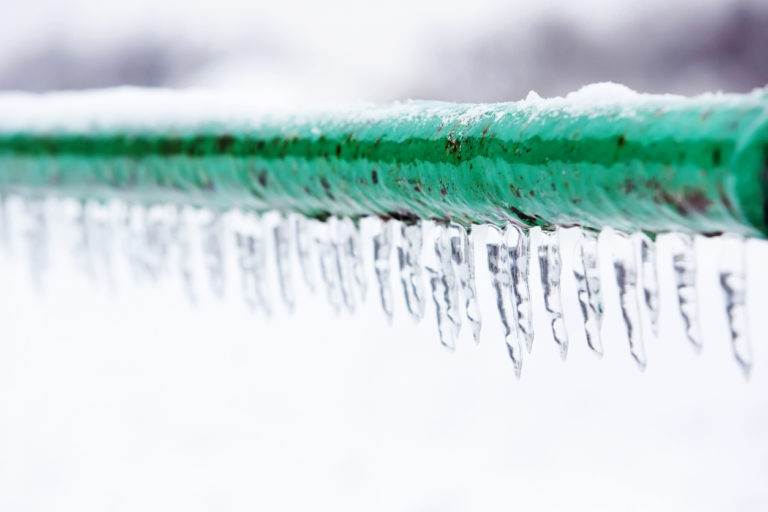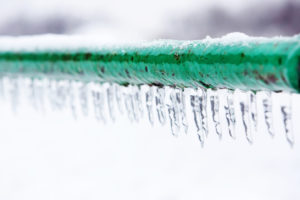 If your pipes freeze and you don't thaw them promptly, the frozen pipes could burst. This sometimes results in severe flooding and significant property damage.
Tip: Insulate your pipes to protect them from freezing temperatures. If your pipes freeze, thaw them with a blow dryer or similar device and call a plumber for further assistance.
3. Root Intrusion
The pipes leading into and out of your home are buried in the earth, leaving them susceptible to invasive tree roots. As hair-like roots make their way into your plumbing, pipe joints may separate or collapse and leak sewage into the soil.
Tip: Don't plant trees directly over sewer lines, and call a plumber to inspect your pipes often for tree root intrusion. Also, know the signs of sewer line damage so you can contact a plumber for emergency sewer repair service whenever necessary.
4. Leaky Fixtures or Appliances
A leaking toilet base, damaged faucet, or cracked dishwasher hose could allow water to drip and soak into the floor. The leak may develop slowly and remain unnoticed until significant damage is done.
Tip: Try rocking your toilet to see if it wobbles around on its base. Also, check the hoses behind your dishwasher, washing machine, and ice maker for signs of wear and tear. Consider replacing standard rubber hoses with durable steel braided ones.
5. Pipe Corrosion That Occurs With Age
Plumbing systems in older homes have a higher risk of water leaks due to the wear and tear they typically experience over time. Copper and steel pipes are particularly prone to rust damage, which can weaken the metal and corrode the pipes, causing them to leak.
Tip: Have your pipes checked every few years for rust and signs of other damage.
6. Excess Water Pressure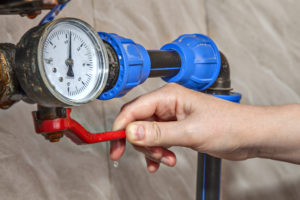 If too much water forces its way through your pipes too quickly, the pressure can strain the joints. Eventually, they may weaken, crack, and leak.
Tip: Measure your water pressure. If it's above 60 psi, hire a plumber to install a pressure reducing valve (PRV).
7. Damaged Pipe Seals or Joints
Most plumbing features have joints with curved corners. After years of use, these joints can loosen, or the seals can become damaged. When that happens, water can leak from the joints any time it flows through these pipes.
Tip: Treat your plumbing kindly—avoid blasting hot water from the tap or turning the water on and off abruptly to reduce wear and tear on pipe joints.
8. Untreated Clogs
A slow drain may seem like nothing more than an inconvenience, but pipe obstructions can cause deterioration. Whether the clog itself consists of corrosive substances or you attempt to clear the drain with chemical cleaners, the effect can be equally harmful, possibly resulting in damage and water leaks.
Tip: If a plunger doesn't do the trick, call a plumber to clear your drains professionally and thoroughly.
Need Helping Finding & Fixing a Water Leak? Contact Len The Plumber!
No matter what type of water leak you're dealing with, you can always rely on the expert plumbers at Len The Plumber for top-notch leak detection and leak repair services.
Call 800-950-4619 or contact Len The Plumber online now for leak detection and repair service at your Mid-Atlantic-area home!
We proudly offer service throughout Baltimore, Northern Virginia, Delaware, Philadelphia, and the Washington, D.C. area. And we proudly offer:
Same day and emergency service at zero extra cost
Upfront pricing so you're never surprised about the cost
Flexible financing options so you never have to put off the plumbing service you need
First-class service and the highest-quality solutions from the area's most trusted plumbers!
Check out our exceptional reviews to see why we've been a leading plumbing company in the Mid-Atlantic region for more than 20 years. Then, contact us to experience our excellence for yourself!
This post appeared first on http://lentheplumber.com